Manufacture Process
Views: 5 Author: Site Editor Publish Time: 2020-07-27 Origin: Site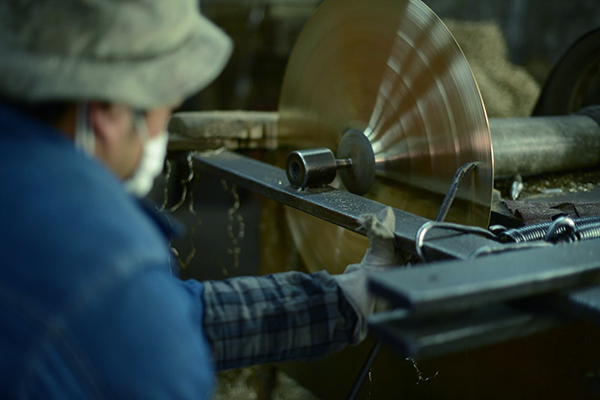 A thousand hammers strike gongs and set the tone at one stroke
"Thousands of hammers hit the gong, and one hammer is final." Since ancient times, sound has been the soul of musical instruments, and Han gong has been praised for its pure and loud sound quality and stable pitch. We have inherited the traditional gong making skills with our heart. Through the use of positive hammer, reverse hammer, light hammer, virtual hammer, and real hammer, we endow the product with beautiful and diverse sound effects. Each side of the gong has a loud, round and accurate sound, which is extremely powerful. Explosive and penetrating. Whether Chinese traditional drama or western modern music, our Han gong can perform it vividly and vividly.、
We have more than 80 professional and technical personnel, all of whom are from a family of gong making and are well versed in traditional Han gong crafts. The traditional craftsmanship of Han gongs has been included in the list of intangible cultural heritage. From copper casting, film production, tuning, car scraping to tuning, each process requires pure hand-made. After "rotating forging, horizontal hammering", the gong slices are round and flat, strong, and the spiral texture is full of metal texture, showing the ultimate beauty of craftsmanship. This kind of product with gong craftsman hammer marks is rare and precious in today's modern city full of high-speed life rhythm, and it is a truly unique choice.
Here, the tradition is not only fully inherited, but also given a new way of deduction. The alloy manufactured through a unique element ratio is not only suitable for traditional gongs and cymbals, but also suitable for western-style cymbals. Western-style cymbals are an important new product of our musical instrument.
We adhere to the concept of eco-industry, continue to devote ourselves to technological innovation and recycling, and realize environmentally friendly low-carbon production. The entire production process has no waste water, waste gas, or waste residue discharge. The average noise does not exceed 60 decibels. The remaining waste can continue without other treatment. Electrolytic casting recycling. While offering more products, we will protect the environment where we live and let the crisp sound of Han gongs rippling in the beautiful nature.
Copper casting